We Need You! Its Time to Gear Up for the Final Appropriations Bill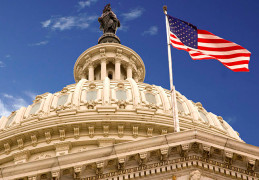 We are entering the final stretch of the Appropriations process for this year. Now more than ever, we will need your support to get language passed through Congress that will help Assyrians, including Chaldeans and Syriacs, survive in our homeland.

Our best hope is to rally behind the language already proposed by Senator Mark Kirk in the Senate Appropriations bill. In our October newsletter, we outline everything we have done for the past year since the All Saint's Day Massacre last year and our current strategy and rationale for supporting the proposed Senate language:


Its essential that the entire Assyrian American community send Congress thousands of messages so that the final bill includes this vital Senate language.

So please join this new campaign by clicking here, and then tell your family and friends to do the same.

As you read the newsletter, please also take the time to appreciate how much AANC has done to represent your interests in Washington. If you've like what we're doing and want to see it continue and grow, then we really need your support as a donating member. We're only asking for $10 a month. Believe it or not, less than 20 people are currently donating members to AANC. Imagine what we could do if we had a thousand members.

But ultimately, what we can do is up to you!


Thank you,
The Assyrian American National Coalition