Congressional Language Pushing State Department Is Proposed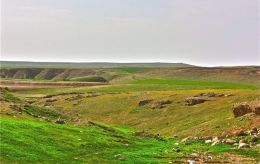 AANC is pleased to announce that Rep. Anna Eshoo from California, Rep. Gary Peters from Michigan, and Rep. Jan Schakowsky from Illinois have proposed language that requires the State Department to develop a comprehensive policy to promote the survival of Assyrians, including Chaldeans and Syriacs, in Iraq.

But this is just the first step in a long process. We need your ongoing help if we are to be successful.

We need you to tell your Representative, Senators, and President Obama that we need legislative action now to force the State Department to act. We are still seeking the Nineveh Plain Province Solution, a comprehensive legislative package to promote security and development in the Nineveh Plain, but at a minimum, we must contact our leaders to support proposed language to force the State Department to develop a comprehensive policy.

We must push Congress to take action now. If we do not act, we risk being pushed from our own homeland. Do not let that happen!

And now, we will send your messages by fax for even greater impact!



Please also ask your friends and family to join us. Every person who sends this message will send 4 faxes to Congress, to their 2 Senators, their Representative, and President Obama. We need 10,000 people to join us in sending 40,000 faxes on this campaign. So please get everyone you know who cares about our people to get involved.



Thank you!
The Assyrian American National Coalition