Ask Congress to Revise HCR 75 to Correctly Recognize the Current Assyrian Genocide and Help Our Nation Survive
Congress is meeting in a few days to pass HCR 75 and the language is not sufficient to help our people survive in our homeland.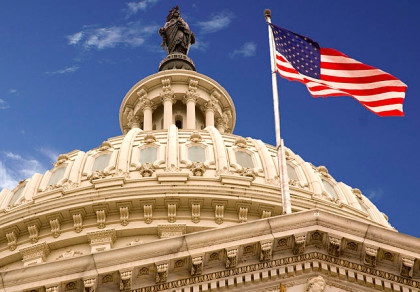 House Concurrent Resolution 75 is set to be reviewed this Wednesday, March 2nd in committee. However, as it stands, the language does not properly convey the full extent of suffering endured by Christian Assyrians and other minorities in their homeland. We need to ask our government officials to revise the language appropriately to ensure the survival of our people.

In response to the widespread calls to action underpinned by the awareness of free Assyrians, and the mass mobilization stirring among our Assyrian American organizations and grassroots activists, we at AANC want to encourage you to mobilize on Monday (Feb. 29) and Tuesday (Mar. 1) by calling your local representative, calling the Foreign Affairs Committee, and sending a letter to the lawmakers supporting or considering HCR 75 (example letter is listed below). Use the following two steps and links to do your part and make a difference:
1-Visit www.freeassyrians.org and www.assyrianaction.com to learn what needs to be revised in HCR 75

2-Call your local representative using a sample script at www.assyrianaction.com:
ARIZONA

Trent Franks

(202)225-4576

8th District

Matt Salmon

(202)225-2635

5th District

CALIFORNIA

Alan Lowenthal

(202)225-7924

47th District

Ami Bera

(202)225-5716

7th District

Anna Eshoo

(202)225-8104

18th District

Brad Sherman

(202)225-5911

30th District

Darrell Issa

(202)225-3906

49th District

Ed Royce

(202)225-4111

39th District

Jeff Denham

(202)225-4540

19th District

Karen Bass

(202)225-7084

33rd District

Paul Cook

(202)225-5861

8th District

ILLINOIS

Bob Dold

(202)225-4835

10th District

Dan Lipinski

(202)225-2176

3rd District

Robin Kelly

(202)225-0773

2nd District

Jan Schakowsky

(202)225-2111

9th District

MASSACHUSETTS

William Keating

(202)225-3111

9th District

MICHIGAN

David Trott

(202)225-8171

11th District
3-Call the Foreign Affairs Committee at 202-225-5021 and share your concerns.
4-Spread the word on social media.
Thank you!
First, Enter Your Zip Code